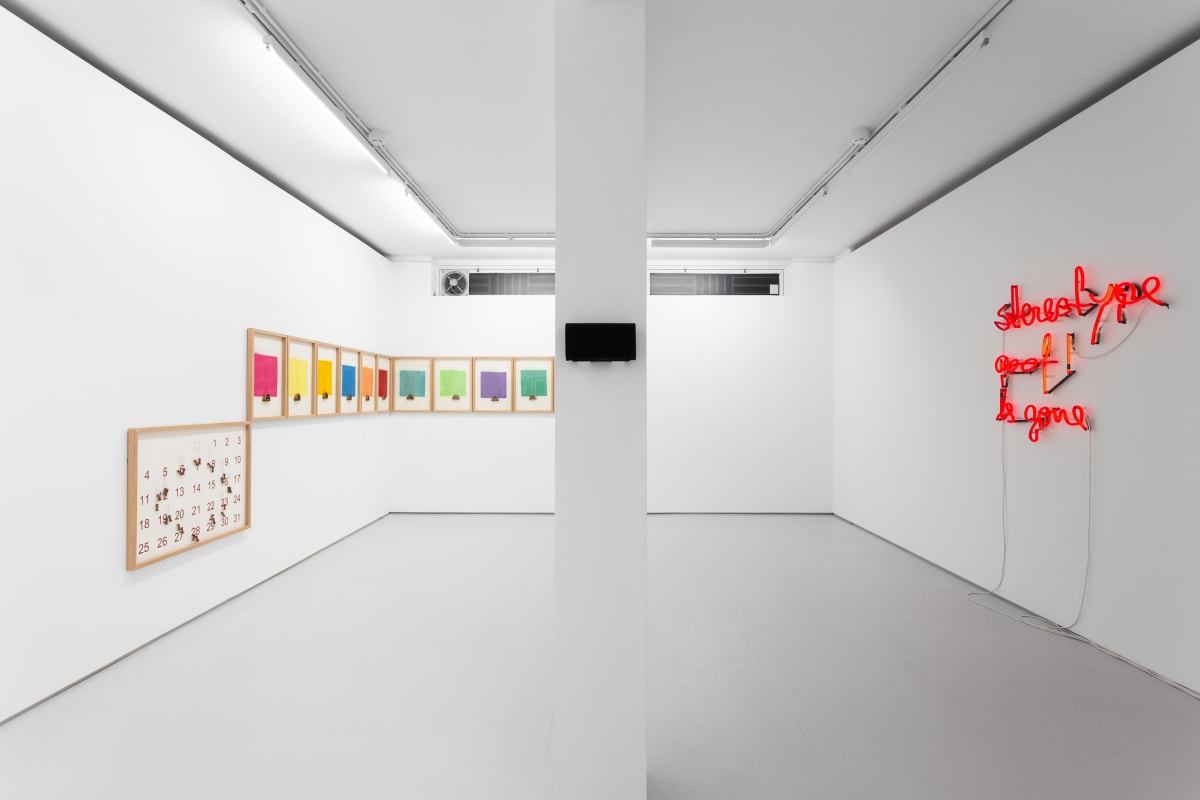 Not an Island (I e II)
Not an Island is a two-part group show, planned in response to a reflection on the 2020 program after the first pandemic outbreak. We had just opened Leap of Faith (25.05.2020 - 31.07.2020), and the prospect of a second winter surge and a potential new confinement led us to rethink the two solo shows that were scheduled to open in September and in November. These shows would be adapted to a project room version on the gallery's ground floor, and on the lower floor there would be two group shows, Not an Island I and II.
This adaptation was meant to meet different purposes. On the one hand, it would allow us to maintain a physical program, regardless of the evolution of the pandemic outbreak. It would minimize the need to resort to external providers, and above all it would allow us to assemble the shows with only one element from the gallery and the artist (or, if necessary, only one element from the gallery, or just the artist). In this project room model we could transpose all information on the show to the generous gallery window and keep the curtains open so that the shows could be seen from the outside.
On the other hand, maintaining these group shows at the lower floor would not only allow us to maintain close contact with the other artists of the gallery, but also to keep their work more visible at a time when almost all of them had had initiatives postponed or canceled.
These shows would not be publicised until the end of solo show they accompanied. Partially because we did not want them to compete with the program that had been planned for about a year and a half, but also because - although the goal was always to maintain a program in physical format - we would thus have two shows that we could promote virtually in case of a temporary interruption of activity, if it were the case.
Not an Island necessarily revolves around issues of the fragility of the present moment, of personal and collective space, of the domestic, of the construction of the Present and of perspective on the Future.



NOT AN ISLAND II
Ana Pérez-Quiroga, Carlos Arteiro, Francisca Aires Mateus, Magda Delgado
17.11.2020 – 30.01.2021

Photography : Bruno Lopes
Exhibition Set-up : Fernando Lopes