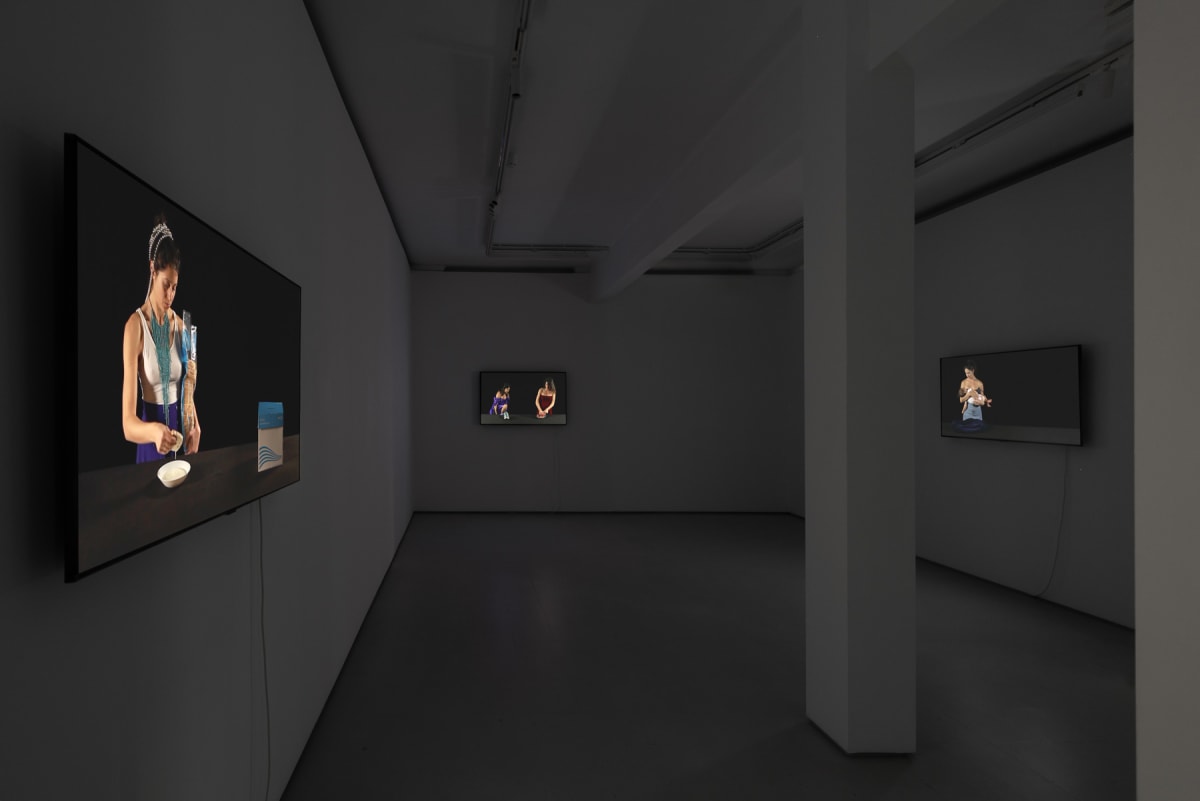 It is with great pleasure that we present "Dentro", the first solo show by Ana Rebordão at the gallery

OPENING :
Thursday, September 21, 7 – 10 PM

DURATION :
21.09 – 04.11.2023

~


Gertrud Sandqvist
exhibition text

Ana Rebordão is creating tableauxvivants with herself both in front and behind the camera. It says something about the position of the gaze.
The connection to art history is intentional. The abyss between darkness and light and the emotional brutality creates a fold with the Baroque, as Gilles Deleuze would say.
In the series Dentro, Rebordão is approaching the greatest of phantasmes (Kristeva), the Madonna.
We watch Rebordão being both blessed and crucified. We see her breaking the biggest taboo maybe of them all, sexualizing her own pregnant body. We see her playing with one of the attributes of the Madonna, the milk. We see her breaking another taboo in showing the mother's power over her child, which is Rebordão's own daughter.
The solemn scenes break up through Rebordão's sly sense of humour when she makes the ladies act out absurd occupations. Or when she feeds her child using a plastic water gun.
We see a contemporary artist dealing with motherhood. She insists in being both artist and mother.

~

DENTRO
Ana Rebordão
21.09 – 04.11.2023
_
Exhibition text : Gertrud Sandqvist
Exhibition photography : Bruno Lopes 
Video : João Silva