Francisca Aires Mateus | Duplex Open Studios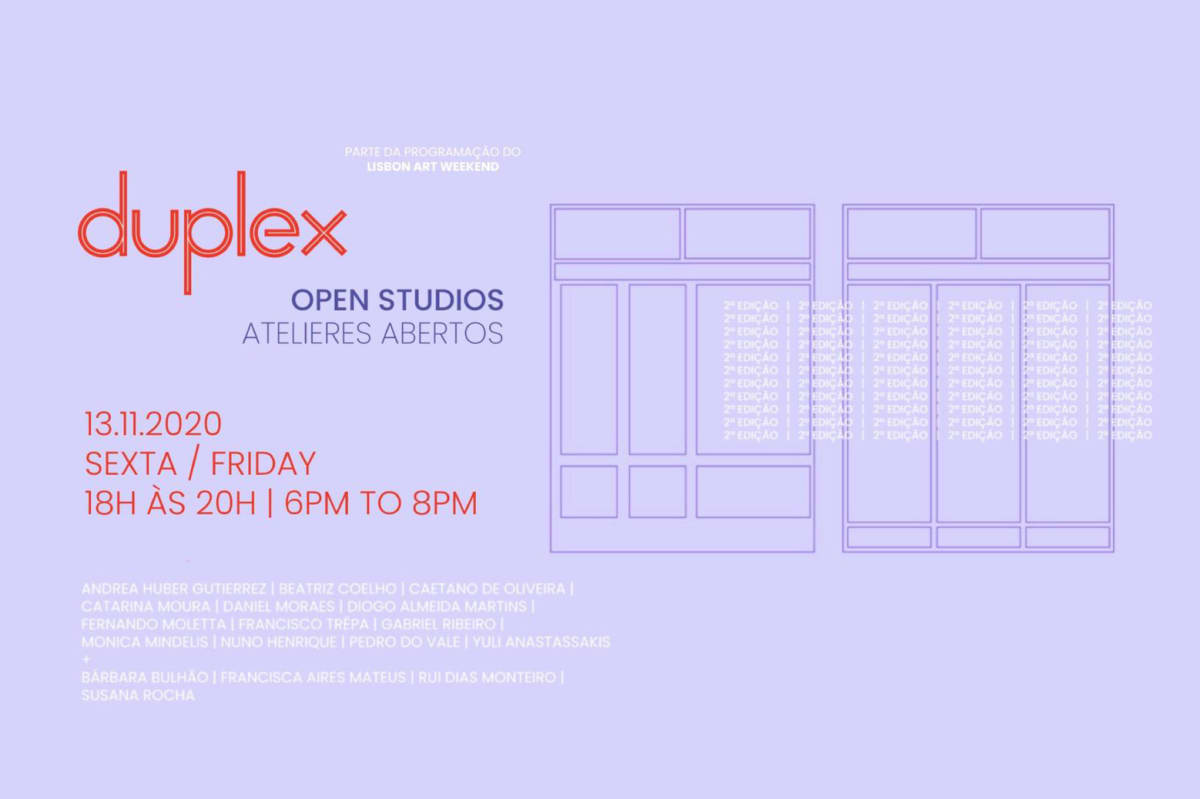 Francisca Aires Mateus participates in the 2nd edition of Duplex AIR Open Studios, also integrated in the Lisbon Art Weekend

Andrea Huber Gutierrez | Bárbara Bulhão | Beatriz Coelho | Caetano de Oliveira | Catarina Moura | Daniel Moraes | Diogo Almeida Martins | Fernando Moletta | Francisca Aires Mateus | Francisco Trêpa | Gabriel Ribeiro | Monica Mindelis | Pedro do Vale | Rui Dias Monteiro | Susana Rocha | Yuli Anastassakis

Friday, November 13 (6 - 8 pm)
COVID19: DGS rules apply. The use of mask is mandatory. The number of people inside will be controlled.